DEUTZ-FAHR tractors are the epitome of technological research incorporated into pioneering products - machines that anticipate trends in modern farming and are adaptable to all kinds of operating conditions, in the name of total quality.
Deutz-Fahr's roots can be traced back to as early as 1864 with the invention of the 4 stroke engine by KHD (Klockner-Humboldtr-Deutz AG). The Deutz MTH 222 diesel tractor went into production in 1927 and marked the beginning of mass production of standard tractors. KHD purchased the majority capital share in FAHR in 1968, marking the birth of the brand Deutz-Fahr.
SDF (Same Deutz-Fahr) is the parent company to Deutz-Fahr, one of the world's leading manufacturers of tractors, harvesting machines and diesel engines. It distributes products through the SAME, DEUTZ-FAHR, Lamborghini Trattori, Hürlimann and Grégoire brands.
Today, Deutz-Fahr operate the most modern tractor factory "DEUTZ-FAHR Land" in Lauingen, Germany. The new tractor factory started the production of high performance tractors from 130 HP in January 2017. The 6 Series, 7 Series and 9 Series tractors are manufactured here for the worldwide market. DEUTZ-FAHR now has the most modern tractor factory in the world.
DEUTZ-FAHR has always been at the forefront of the development of high quality tractors. What counts is the complete product package and not just individual technical characteristics. Farmers want practical solutions which enable them to achieve profits with the lowest possible operating costs.
In New Zealand, Deutz Tractors are supported by Power Farming.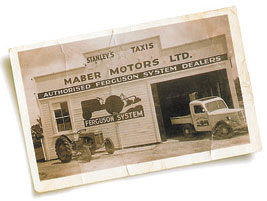 The origins of Power Farming Holdings Limited can be traced back to Maber Motors, a small one man operation established by Laurie Maber in 1946 to sell and service tractors and implements to the local farming community in Morrinsville, New Zealand. Over the years Maber Motors expanded to three retail branches, thanks largely to Laurie's unfaltering commitment to service and backup. This was very much a family business, and Laurie's son Geoff joined Maber Motors soon after leaving school.
In 1977, Maber Motors secured the rights to distribute Iseki tractors in New Zealand, and Geoff eventually formed a separate wholesale company to fully develop this new opportunity. The new company was named Power Farming Wholesale.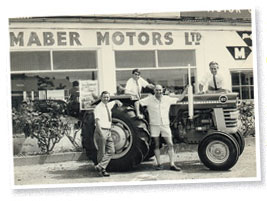 Power Farming Wholesale grew at a fantastic pace. In 1981, the company was appointed Iseki distributor for Australasia, and over the next two decades gradually built a stable of high quality tractor and machinery franchises from around the world.
PFG operates in three main trading groups which are Power Farming New Zealand, Power Farming Australia and Power Farming America. All three of these trading groups supply Deutz-Fahr Tractors.
19 Power Farming dealers throughout New Zealand now stock and support Deutz-Fahr tractors, and they're backed up by specialist Deutz-Fahr staff (sales, service, parts, logistics) at Power Farming Wholesale.