5G gets a refresh
07/09/2019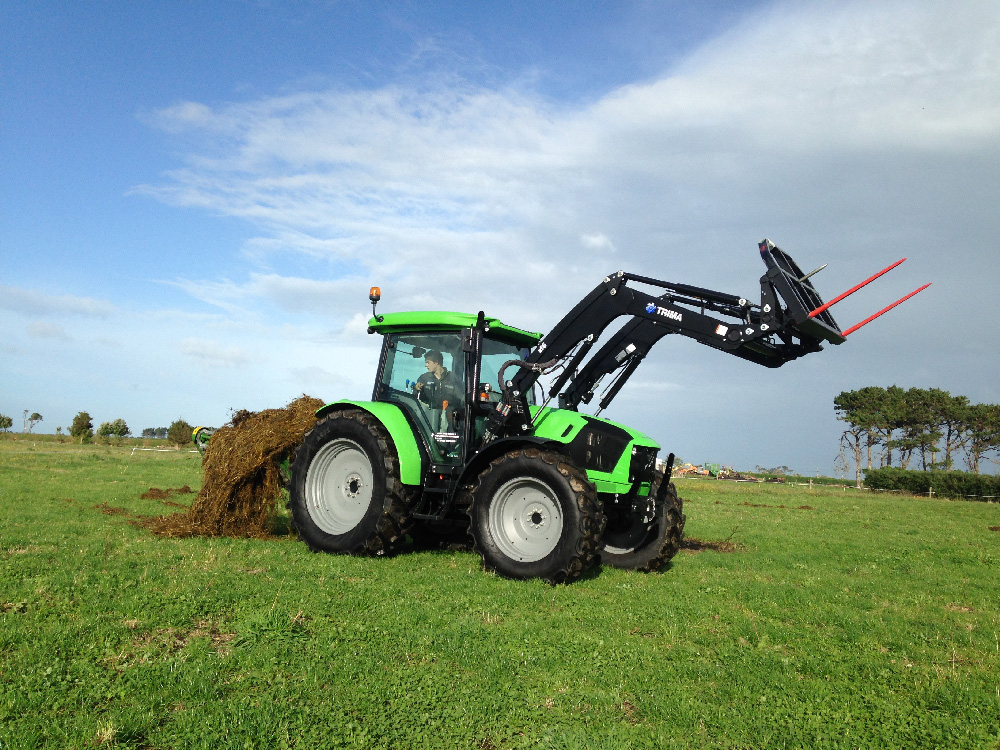 Deutz-Fahr 5G series tractors have recently been updated. This move broadly synchronises the specification of the two models which will be joined by a third, more powerful tractor by the end of the year.
The 5105.4G and 5115.4G, achieve maximum outputs of 102 and 109 hp respectively. They are powered by SDF's own FARMotion 3.8L, 4-cylinder engine which meets Tier 3 emission regulations without additives or filter regeneration.
The transmissions are a 40F/40R with 2-stage Powershift on the 5105.4G and a 60F/60R with 3-stage Powershift fitted to the 5115.4G.
Both models have a Comfort Clutch button allowing speed shift without needing to use the clutch pedal, 5-stage shuttle and a stop/go function which allows the operator to disengage drive by pressing the brake pedal -- no need to use the clutch pedal.
Also, the 5115.4 has a quick-steer function which halves the required turns of the steering wheel from full lock to full lock, making the tractor particularly suitable for loader work or tight confines.
The 5105.4G now has the same heavy duty front axle as the 5115.4G for greater strength and durability, particularly when fitted with a front loader work. And at the rear end, a heavier transmission assembly has raised the lifting capacity to 3600kg.
The tractor now has three sets of rear remote valves with kick out, detent and float functions.
The 5105.4G is fitted with 480/65 R24 front and 540/65 R34 rear tyres mounted on 'waffle' rims to allow wheel track adjustment without loss of strength or durability.
Later in the year, the range will be enhanced with the arrival of the 5125.4G delivering a maximum output of 127hp. It will have a larger intercooler and cooling package to deal with the increased power.
The range's largest tractor has many of the features of the two smaller models, plus a 60F/60R 3-stage Powershift, greater linkage (5410kg), a larger hydraulic pump delivering flows of up to 90L/min and the maker's hydro-block cab suspension for more operator comfort.
Article retrieved from https://www.ruralnewsgroup.co.nz/dairy-news/dairy-machinery-products/deutz-fahr-5g-gets-a-refresh
---