Deutz definitely makes the grade
21/12/2019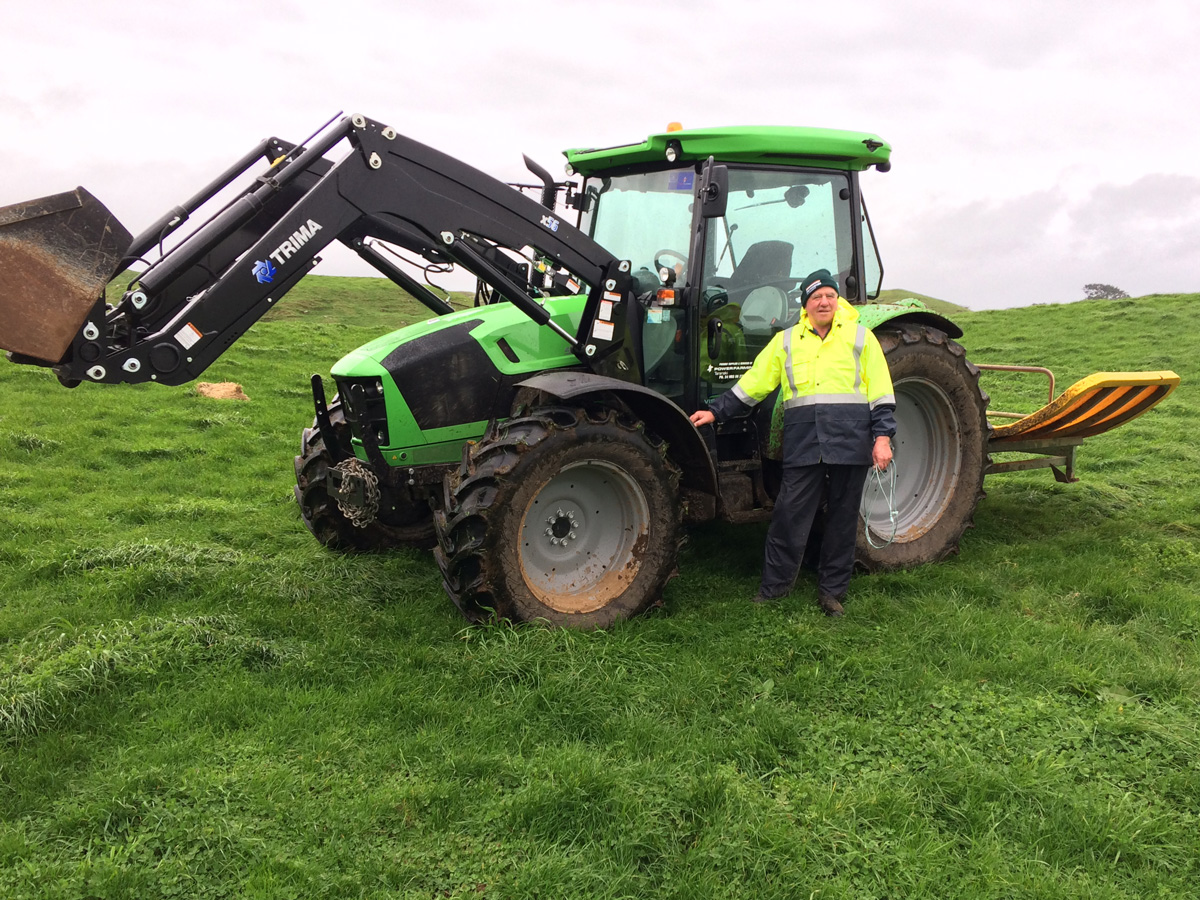 In the 38 years Doug Haigh has owned and developed his coastal Taranaki dairy farm he has learnt a thing or two about finding machinery that is up to the task. He reckons he has found tractors that definitely make the grade; his two 5 series Deutz-Fahr tractors.
Doug's runs his farming business, Haigh Farms Limited, alongside his son Nathan and wife Angie. They milk 523 cows on 218ha in country many would consider 'challenging'.
The Rahotu Lahar country sits directly under Mount Taranaki and is iconic for its lumps and hills, covering a huge area of the coastal region.
Flat workable land is hard to find here, so like many farmers in the region, Doug set about making his own. For many years he hacked at the ground with dozers, diggers and discs, producing what is now a very productive piece of land.
Now the farm is established, Doug spends a lot of his time in the seat of one of his two 5 series Deutz-Fahr tractors, a 5115, and a 5120. There is much less time spent knocking down hills, and more time working the paddocks he has created. Main duties include fertiliser application, mowing and topping, undersowing with his Aitchison direct drill and loading his new Jaylor mixer wagon.
"I like them", Doug states. "We've got some funny country to deal with here and a tractor needs to be able to hang on to the hills. The Deutz is stable and will climb anywhere I want to go. They have a comfortable cab and are easy to get in and out of. I spend a lot of time loading the mixer wagon and they have no trouble getting feed over the top, visibility is good too".
Doug explains that with their feed program their machinery has to keep moving and with his tractors he has had no cause for concerns. "They go well - I can count 10 or 11 of them nearby to us, so that tells you something!"
---