Agrosky GPS system changes contractor's world
16/02/2017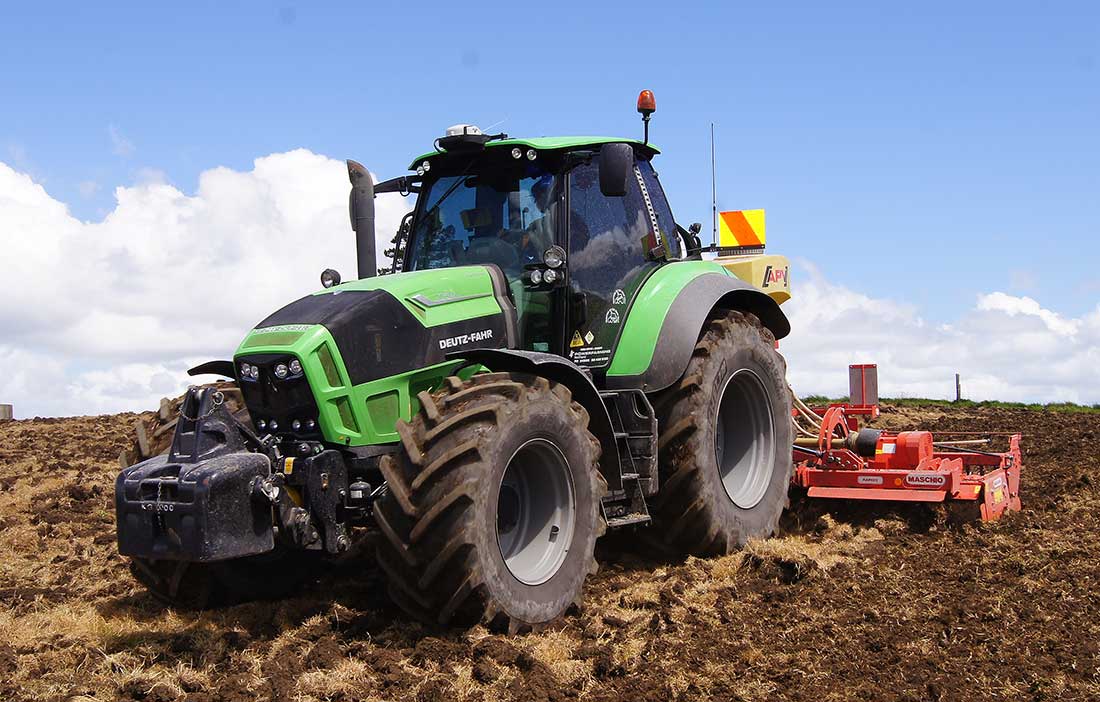 Things will never be the same for Kerikeri contractor Keith Inverarity since he has taken delivery of his second Deutz Fahr 7250 TTV tractor.
The big new Deutz Fahr has an Agrosky GPS system and Keith says it has made a big difference to his business.
"I never thought I would own one of these intelligent tractors. If you'd asked me three or four years ago, I would have thought our rolling contours wouldn't suit such new technology."
Keith reckoned precision farming was for large South Island paddocks, flat Waikato land, or huge Australian broadacre farms.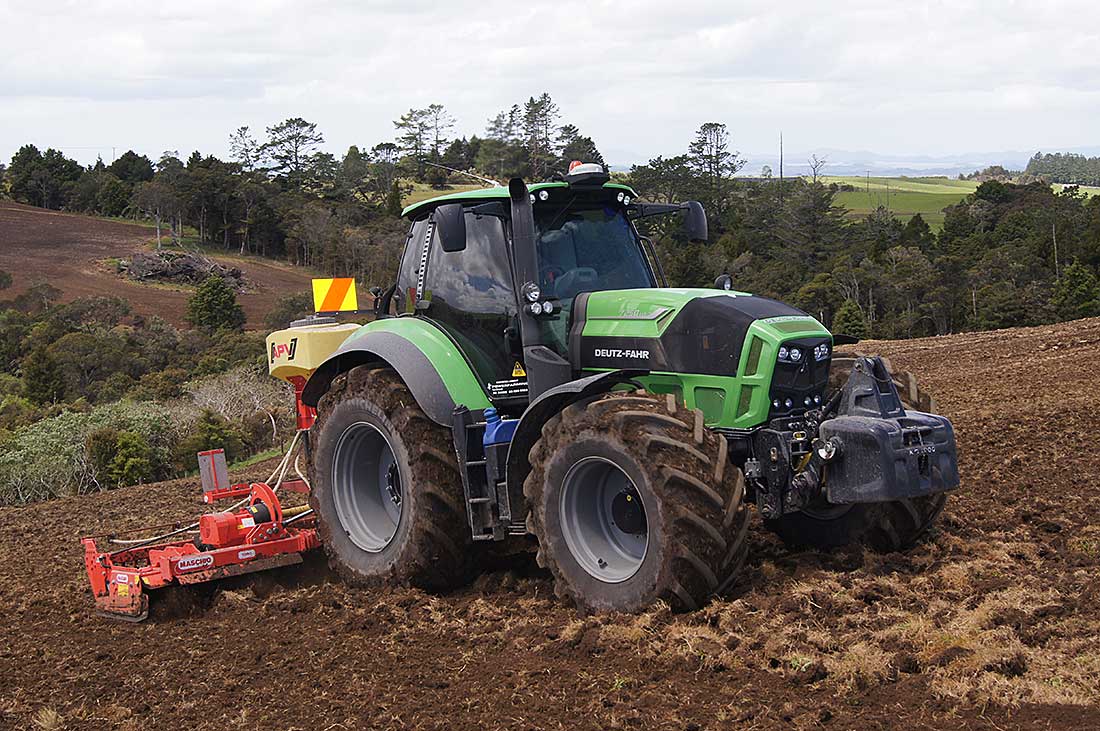 "I bought our first Deutz-Fahr 7250 TTV back in 2014, I tried it and it proved me wrong. I am now a converted man," he says.
The tractor and the auto-steer Agrosky GPS system have changed the way Keith operates for good. After realising the potential for improved efficiency, a second DF7250 was an easy decision to make in 2016.
Keith's family business, Jacob's Contracting, offers fertiliser spreading, cultivation, seeding and grass harvesting. They run some big implements. Amongst them a McHale Fusion Vario baler-wrapper, a 5.0m Maschio power harrow with air seeder, and a Gaspardo 4.0m direct drill air seeder.
"Today's farmers are seeing the benefits of precision farming. Proof of placement and accuracy are a normal expectation. If we drill a 20ha block and the farmer buys the correct amount of seed, we want to get it right. Improved accuracy means there is no need to buy 5-10 percent more product to cover the area with overlaps."
The two Deutz-Fahrs with Agrosky are capable of consistently providing a great job with first class results.
"Using auto steer is easy and less tiring for the operator once they know how to drive it. When direct drilling or air seeding with auto steer, the lines are spot on and there are no overlaps."
The work also gets done faster and better whilst efficiency improves because there are no overlaps.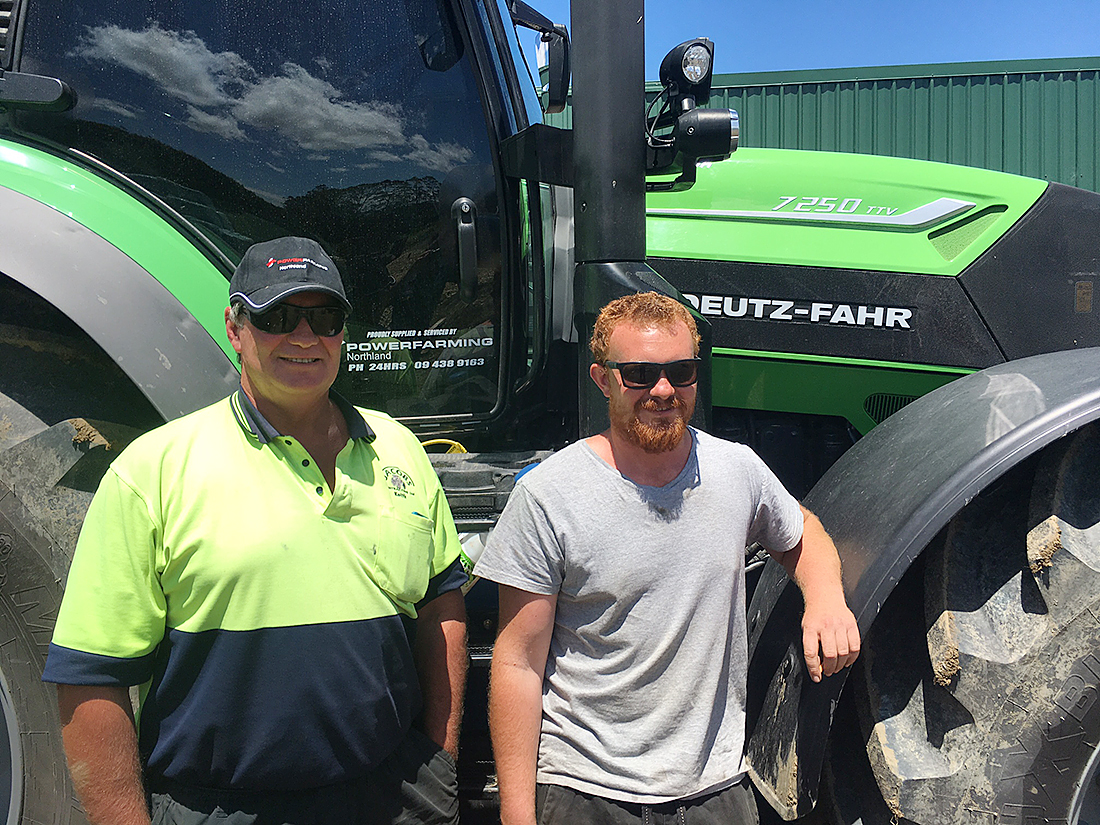 "Jeremy had been drilling with the TTV630 for years. When he changed to the TTV7250 he noticed he was achieving more hectares per day with less effort. He said that the GPS system had divided the paddock differently to how he would have, but it worked out perfectly and greatly improved the hectare per hour rate."
"Over a whole week these improvements make a big difference to our efficiency, man-hours and running costs.
"If a farmer rings and wants to question the details of the job there's no guessing. The first round of the paddock determines the area to be worked and that is what the invoice is based on. Invoicing can occur straight from the tractor seat. It is clear for everyone."
Keith says the Agrosky system also makes work safer. Work done at night is just as efficient as during the day and the guys are still fresh after a full day's work.
Keith's strong relationship with Power Farming in Whangarei goes back 16 years. He gets his tractors and most of the gear to put on the back of them through Power Farming, but it is the backup they provide that makes them special.
"Nothing is too hard and they are prepared to go the extra mile. I support them and they support me. It is a combined effort," he says.
Click here for more information on Agrosky.
Click here for more information on the 7 Series Deutz-Fahr.
---