New Duetz-Fahr Pro Series NZ Tour
10/03/2017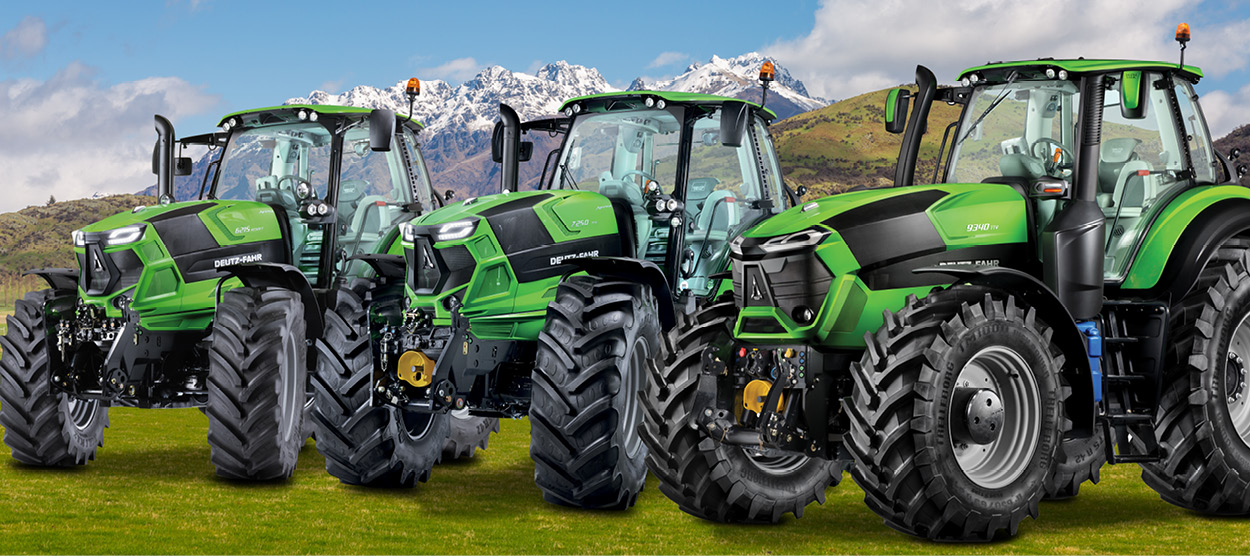 The Pro-Series is Deutz-Fahr's 2017 6-Series, 7-Series and 9-Series of tractors. Made in Germany and designed by Italian design firm Giugiaro, whose stunning creations include Ferrari, Bugatti and BMW has created a head turning collection of tractors.
The Professional Series of tractors offer state of the art style, efficiency, productivity and comfort. They boast outstanding equipment, including extraordinary Deutz Ag engines and unbeatable ZF continuously variable or Roboticised (RC) transmissions. Select from a range of 160HP to 340HP and expect the trademark German characteristics: high quality, high precision and reliability combined with cutting-edge technology in terms of both cost-effectiveness and comfort.
Manufactured at our new facility in Lauingen, Germany, they offer exceptional comfort, intuitive controls, precision farming systems, innovative axles and brakes, highly efficient engine and transmission technology. This compliments the overall Professional Series specification to make them the ideal partner for increasing your productivity.
Definitely worthwhile getting behind the wheel for a demo.
Click on the Series name to view the specs, 6-Series RC-Shift, 6-Series TTV, 7-Series, 9-Series.
Click here to contact your local dealer today. Or call us on 0800 801 888 for a chat.
---