Committed to Deutz-Fahr since 1983
07/09/2018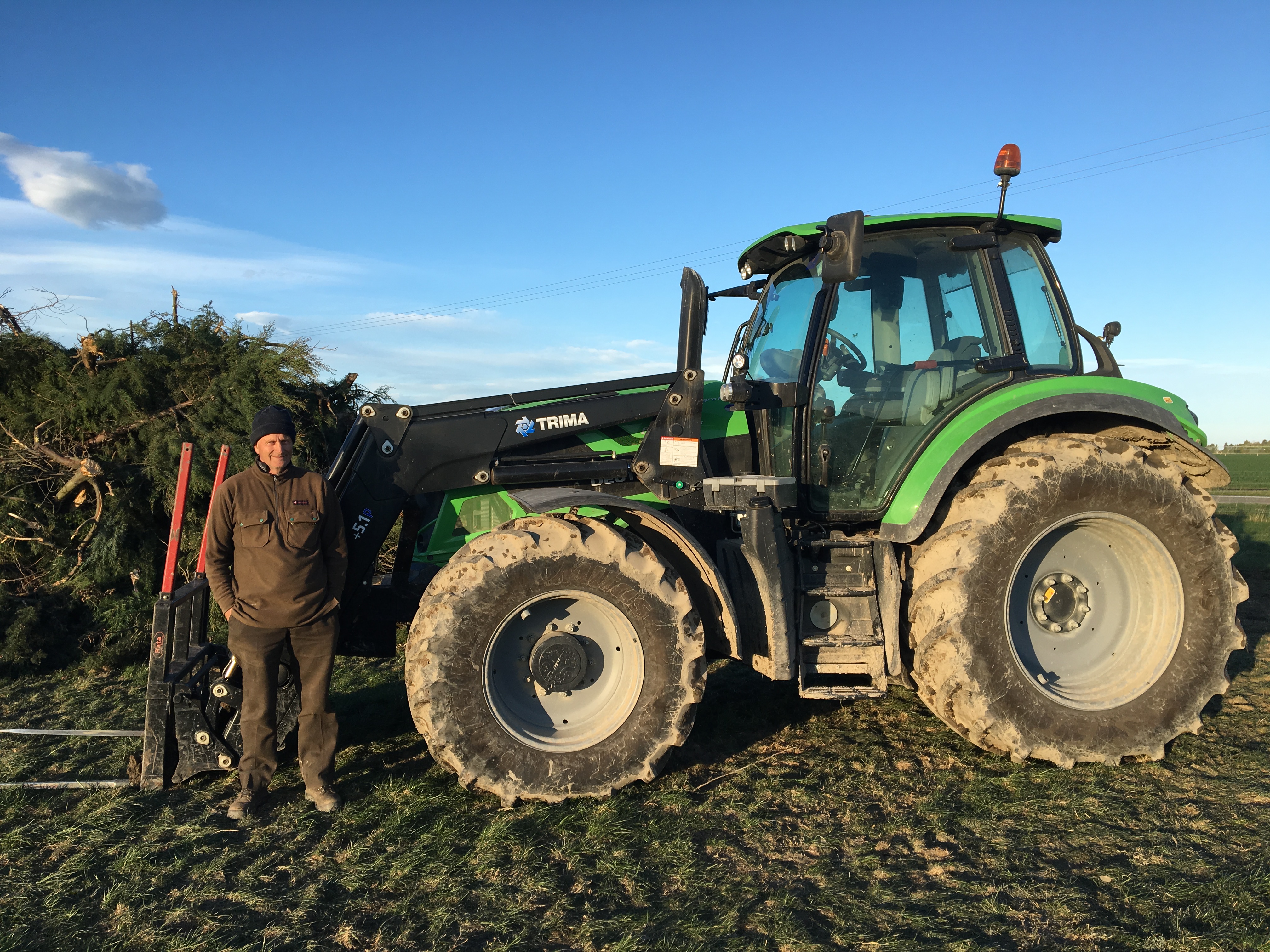 Ross and Averill Smart are loyal Deutz Fahr customers and have been since they bought their Deutz Fahr DX 85 in 1983.
Ross and Averill Smart farm on the flat land of Mid Canterbury between Rakaia and Methven. Their 171 irrigated hectares focus on cropping with a range that encompasses wheat barley, peas for processing, grass and white clover seed production, and a patch of potatoes grown on contract. Indeed, the operation runs on the basis of 50:50 contacted and open market crops, with the autumn/winter period being used to fatten around 2200 lambs, that start arriving after harvest and are all gone by September.
Third -generation farmers, the family arrived on the property in 1981, and by 1983, Ross had bought his first Deutz Fahr tractor, an air-cooled, 5-cylinder DX 85, that still sees service on the farm to this day, although largely on light duties, such as powering an auger at harvest time.
Today's main workhorse is a DF 6165RC, that arrived in September 2017 to replace a M600, and now showing around 500 hours of use. Offering a coincidental 171hp maximum output, the same as the size of the farm, the tractors sees service pulling a 24-foot, 50 spring time Sunshine cultivator, a 24-run disc drill, a Kverneland 6-furrow Vari-Width plough over the potato ground and a 10-disc KV mower in the grass seed operation. Replacing the 140hp M600, Ross Smart notes "the tractor has a little more horsepower than we probably need, but our philosophy is to have one tractor that is capable of all the jobs on the farm".
Featuring stunning modern design from Giugiaro of Italy, the tractor also incorporates the latest technology from Germany. The 6-cylinder Deutz engine meets Tier4(final) emissions regulations, whilst delivering industry leading fuel consumption, constant power from 2100 to 1600rpm, and importantly, constant torque from 1900 down to 1100 engine revs. The RC-designation offers a transmission that features 5 main speeds and 6 powershift steps, with varying degrees of control from Manual, through Semi-Automatic to Fully Automatic operation of speeds and powershift steps, dependent on pre-set speed and engine load. Add to this a long travel front suspension set-up with Anti-Rise and Anti-Dive, 50kph capability, and a suspended cabin and this is really a great package.
Smart notes "many older farmers claim that tractors are getting too complicated and high-tech, the 6165 offers the best of both World's whether you choose to use the automation or control the tractor manually-either way it's easy to use." This has been the case for Ross, who once shown how to use the headland management functions, quickly used them. So much so, he is now speaking to the dealer to retro-fit an auto-steering system to further improve productivity.
He sums up the choice of Deutz Fahr succinctly "it was an easy choice- we've had Deutz on the farm since 1983-they perform extremely well and are well supported by a great team at our local dealer Power Farming Ashburton, and nationally by Power Farming NZ".
---