Compact fours have plenty of go
28/02/2019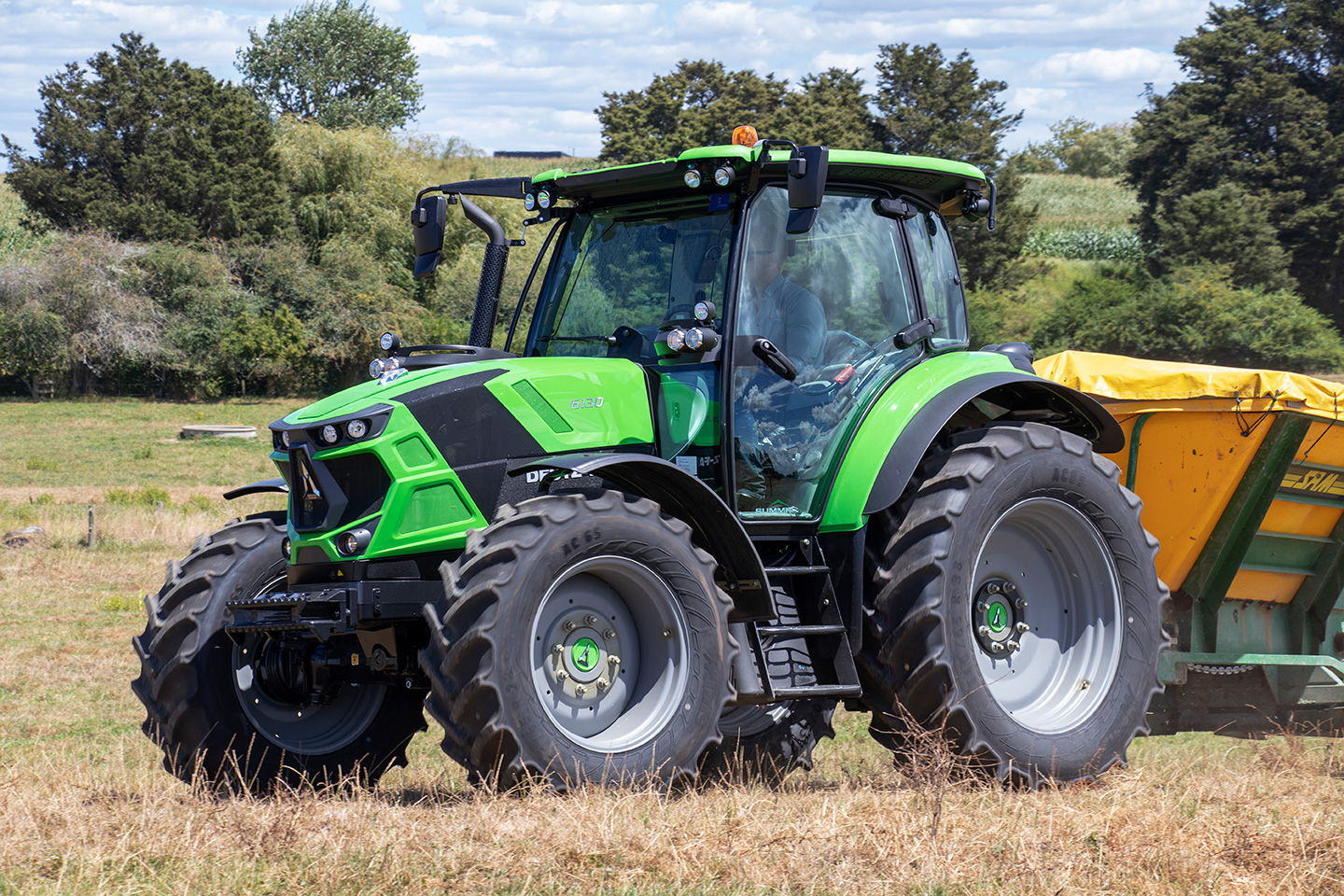 Power Farming will bolster its already popular 6 Series tractors (140 - 226hp in a 6-cylinder format) with the arrival of a pair of 4-cylinder workhorses.
With maximum outputs of 126hp and 136hp respectively, the 6130 and 6140DT tractors take their styling from their larger siblings. However, they also have a longer wheelbase and greater unladen weight than the outgoing 5130 models.
Already a popular concept in the northern hemisphere, the smaller derivatives have a good power-to-weight ratio, making them ideal for mixed operations. More importantly, they are nimble, with tight turning geometry making them suitable for work in smaller paddocks, around yards or in buildings or areas where access is tight.
At the heart of the tractor is SDF's own in-house power-plant in the form of the FARMotion engine. This 4-cylinder, 3.8L layout doesn't need any after-treatment to comply with Tier 3 emission rules.
The unit has low fuel consumption, and its low engine noise favours the operator.
Transmission options include a 30F/30R semi-powershift or TTV for the 6130, or a 60F/60R or the TTV for the larger 6140. The semi-powershift option has speed-matching, auto-powershifting and 5-stage shuttle modulation.
Also, as part of the standard package, the clever Stop and Go function, when selected, allows the operator to disconnect the drive by applying the brake pedal. It's useful in loader operations, particularly when combined with the QuickSteer system that requires fewer turns of the steering wheel.
The TTV transmission gives stepless control of speeds via a new joystick layout taken from the larger tractors. It's useful during harvesting for baling, or for growers during planting.
And given the need for greater hydraulic flow and lift capacity, the 6130 and 6140 are fitted with a closed-centre/load-sensing hydraulic pump layout with a capacity of 120L/minute. This is configured with four sets of rear remote valves with electronic control of flow rates and time, and a lift capacity of 7000kg.
Options include front suspension and 50km/h for the 6140, and both models can be specified with integrated GPS, LED lighting, cab suspension and front linkage and PTO.
Article found on Rural News by Mark Daniel https://www.ruralnewsgroup.co.nz/rural-news/rural-machinery-products/compact-fours-have-plenty-of-go
---