Deutz an easy choice
08/04/2019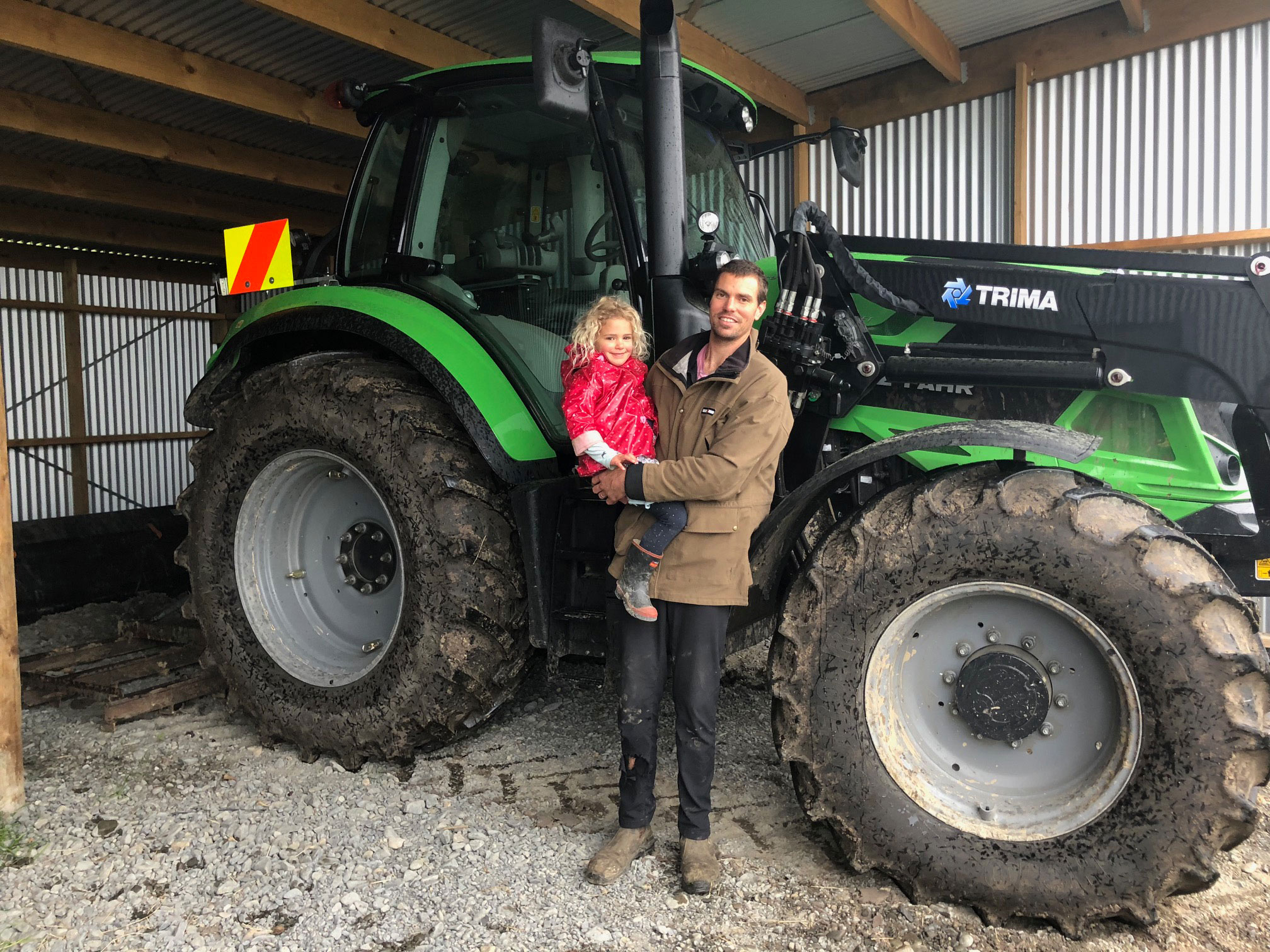 Making the right choice with machinery comes as second nature to Rowland Smith from the Hawke's Bay. Currently the 2018 Golden Shears Champion, and the World record holder for shearing 644 strong wool sheep in eight hours, Smith also has a home block, where he trades sheep, and a contracting business that operates up to 50km from base.
Prime mover for the contracting falls to a Deutz-Fahr 6165 RC tractor delivered at the start of 2018, and now showing around 300 hours under its belt. Called upon to deliver services such as direct-drilling with a Taege drill, cultivation, power harrowing and seeding, the 169hp rated tractor is kitted out with duals for traction and safety on slopes, and a Trima+ 5.1P loader that comes into its own with bale loading and digging duties.
Smith comments that the big Deutz was an easy choice at the time, offering high specification, bang up to date technology, and a price that offered exceptional value for money. Alongside an engine that delivers power, torque and low fuel consumption, Smith sings the praises of the RC transmission sourced from industry specialists ZF.
The RC layout delivers five main speeds coupled to a 6-stage powershift, that means operators' have 30 forward and 15 reverse speeds available, so every situation is covered. Add to that, control systems allowing manual, semi-automatic or fully automatic operation, then the RC really comes into its own. In the paddock Smith can control the powershift steps manually, or alternatively, chose the semi-auto function, pick the range and let the auto system select the right powershift step for the job dependent on engine load and pre-selected speed. Out on the open road, or for on-farm haulage duties, the fully automatic function makes changes seamless, changing not only powershifts, but also ranges, with speed matching to effectively automate shifts from speed 1 right through to speed 30.
Rowland also sings the praises of the suspension systems of the front axle and the cabin, the former with 120mm travel that combines with the cab system to create a stable ride whether on the road or in the paddock crossing ploughing or rutted headlands. The cabin also offers great visibility in all directions, comfort with air-conditioning and an air-suspended seat, and intuitive controls via a logical layout. Colour coding sees key areas easily identified, with orange controls relating to movement, (gear selection, throttle and 4WD systems), yellow signifying PTO functions, green denotes three-point linkage and blue external services.
Add to this easy access for daily fluid checks, industry leading access to the radiator groups, the back up of a local dealer that can call on parts and service back up by a parent company that has over 70 years of supporting NZ farmers and contractors, and it looks like Smith is on to another winner.
---